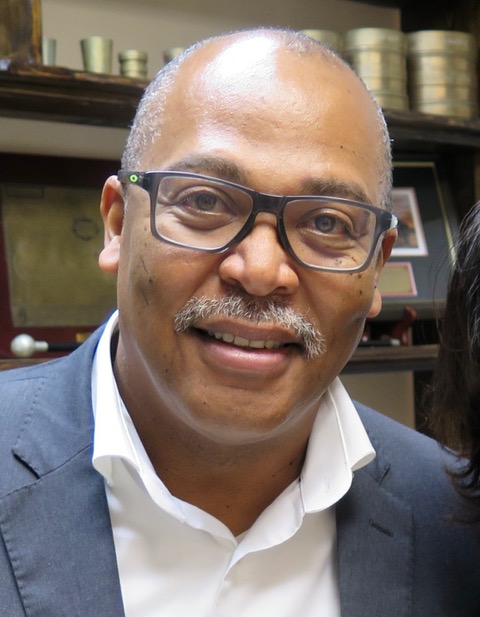 Cal Smith
Colleagues,
I hope this email finds you and your families well.
I'm writing to have this Covid-19 update and advice posted on our social media sites.
Message to Expo Members, Friends and Colleagues
Our membership are older adults who are at greater risk of requiring hospitalization or other more serious consequences if diagnosed with the Covid-19 Virus. Your health and safety are important to us.
Staying healthy during this pandemic is of the utmost importance and people at increased risk need to take precautions to protect themselves from getting Covid-19. Other factors (underlying medical conditions) will increase those risks. However, by understanding the factors, you can make decisions about what kind of precautions to take in your daily routines.
In addition to continuing with the taking of your medicines (prescription drugs) and not changing or adjusting your medical treatment plans without talking to your healthcare provider; here are some other recommendations:
Have at least 30 days' supply of your prescription medications, and if possible reduce your trips to the pharmacy.

Speak with your healthcare provider if you have any questions or concerns about your underlying medical conditions or if you are feeling unwell. If you need emergency help, call 911.
Other ways to protect yourself and help to reduce the spread of the virus that causes Covid-19 is to;
Wear a mask - when you interact with others

Limit your in-person interactions

Keep space between yourself and others (two arms lengths or 6 feet)

Wash your hands often - using soap or hand sanitizer that contains at least 60% alcohol

Avoid touching your eyes, nose and mouth; and cover your coughs and sneezes with your elbow

Clean and disinfect surfaces

Avoid others who are not wearing a mask
Develop a Care Plan, that summarizes your;
Medical Conditions

Medicines

Healthcare Providers

Emergency Contacts and end-of-life care options (ie advance directives/power of attorney)
Getting Help at Home

Support is available (here in Bermuda) if you need help with meals, household chores, personal care or home healthcare services. To connect with these Services, visit the Ministry of Health on www.helpingservices.bm or telephone (441) 278-4900.
Calvin L Smith OTM
President of Bermie ExPo
Commissioner's Staff Officer
Editors note

Judging from the reports we have received from our colleagues both here in Bermuda and around the world, we appear as a group to have weathered the pandemic storm quite well so far. We sincerely hope this trend continues.

We had only received a single report about one of our colleagues testing positive for Covid-19 and that was early on in the pandemic when Marje Amos tested positive at the airport when returning from an extended stay in Florida, Fortunately, Marje was completely asymptomatic and showed no signs of Covid, so after a period of isolation she was able to carry on as normal.

Please feel free to let us know if you or any members of your family have experienced any problems.

Stay safe.