When we published this photo of 14 police officers we had no idea what had brought them together, but the mystery was finally solved by our "memory man" Davie Kerr, who is positive that it is a photo of a Senior Constables Refresher Course, circa 1974. Davie remembers it because he happened to be on the course but missed being in the photo, probably because of "some sporting event"! Will try to narrow down the date.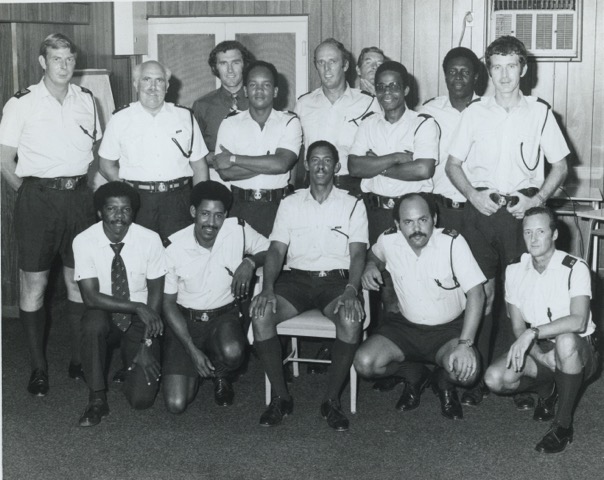 Senior Constables Refresher Course - circa 1974
Back from L-R :- John Van de Weg, Dave Parsons, Barrie Mancell, Erskine Warner, Brian Malpas,
Alan Wilkinson (with hand on chin) , Malcolm Hinds, Davie Gibbons, and George Rushe.
Front from L:- Albert Dowling, Lawrence Rawlins, Howard Dill, John Harvey, and Ronnie Boggan.