Happy 10th Anniversary in Bermuda - March 1981
It sure didn't take long to get this photo sorted! It is, of course, a group celebrating their 10th Anniversary in Bermuda having come out to join the Bermuda Police on 1st and 2nd March 1971. The photo was taken 10 years later at the Hamilton Princess when those still here got together with wives and partners. We have identified them in the photos below.
On checking our records we came up with the names of all those who came out in March 1971, which included:- John Rodgers, Clifford Harris, Alexander "Sandy" Duncan, Malcolm Marlowe, Martin Pearson, Peter Swann, Ernie McCreight, Kenneth Blow, Dave Burley, Colin MacDonald, Pete Shaw, Anthony "Tinker" Taylor, Malcolm Edwards, Michael Chitty, Ian Claridge, and Maurice "Moby" Pett. The "odd one out" is Kevan Hamilton who joined 3 months earlier, on 1st December 1970. We have not yet been able to identify the lady (partly hidden) sitting next to Pete Shaw who may have been with Tinker Taylor.
It's more than likely that the photo was taken by Ernie McCreight who came out with the group but is not in the picture.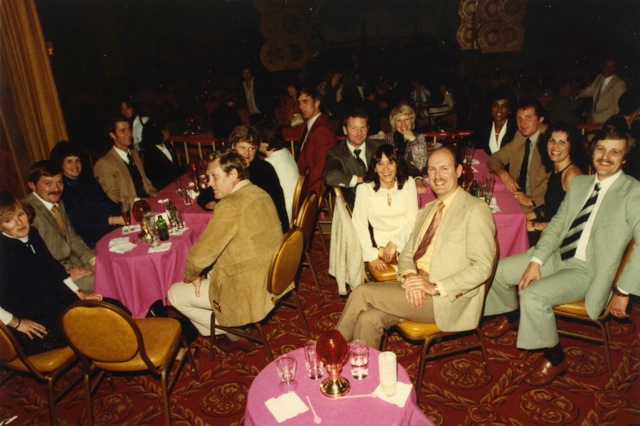 For the purpose of identifying these partygoers can you please refer to tables 1 and 2 below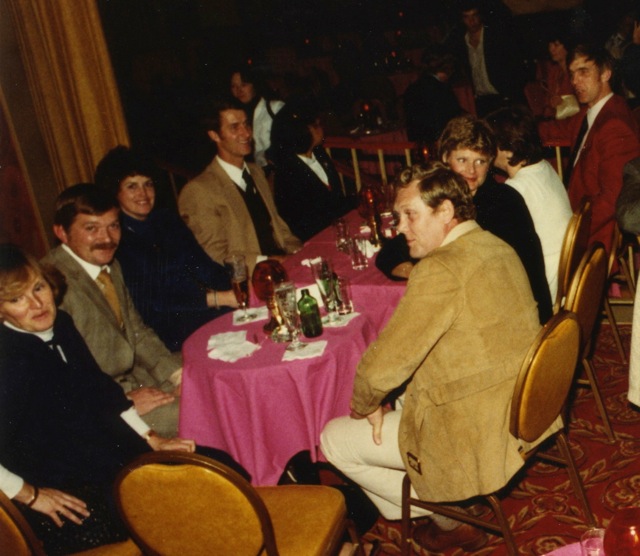 Table 1
Left side (l-r) Bron Pett, Sandy Duncan, Barbara McCreight, Tinker Taylor, Beverly Shaw
Right side (l-r) Moby Pett, Sue Duncan, unknown lady?, and Pete Shaw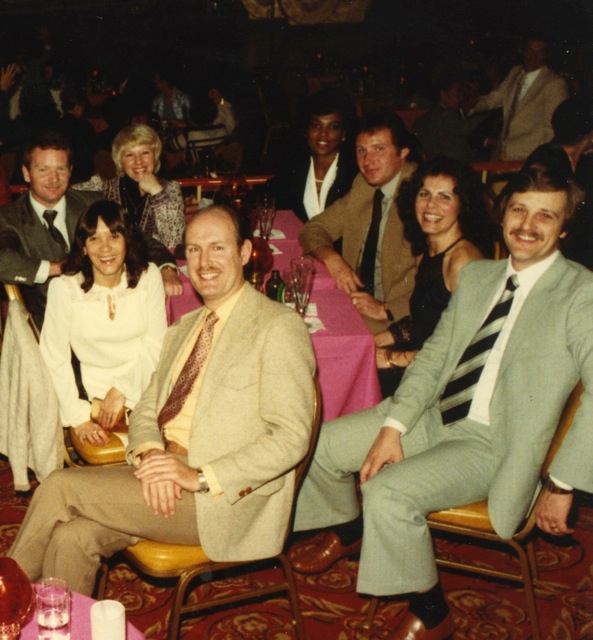 Table 2
Left side (front to back) - Roger Kendall, Lita Kendall, Bernie Pitman, Irene Johnson
Right side (front to back) - Martin Pearson, Sandi DeSilva, Kevan Hamilton and Cheryl Burgess