Are you seeing "Red" Yet?
This is one of a series of excellent photos submitted to us by Peter Hebberd, the son of Doug "Red" Hebberd in the centre of the photograph carrying a briefcase. We intend to publish all of them in a separate article and ask for your assistance in identifying each photograph.
In the meantime we asked if you could identify the persons in this photo and tell us when and where it was taken and what was the occasion. In order to assist you we also provided closer-ups of the photo at the bottom of this article. We had an excellent response, and in particular a diagram shown below submited by Dave Ashurst with pointers to each of the persons he could recognize, including himself! We believe there are 3 people who have not been identified. These are the guy between Joe Colton and "Bones" Steede (St. George's Club bartender), plus the two men to the far right who we believe were two U.S. servicemen. If you can identify any of these men please contact us at This email address is being protected from spambots. You need JavaScript enabled to view it. or write their names in the column below.
The photo itself was taken at the St. George's Police Club in approximately March 1970 at the "Farewell Party" for Inspector Doug "Red" Hebberd who was transferring from Eastern Division to the lofty heights of "E" Department (Special Branch).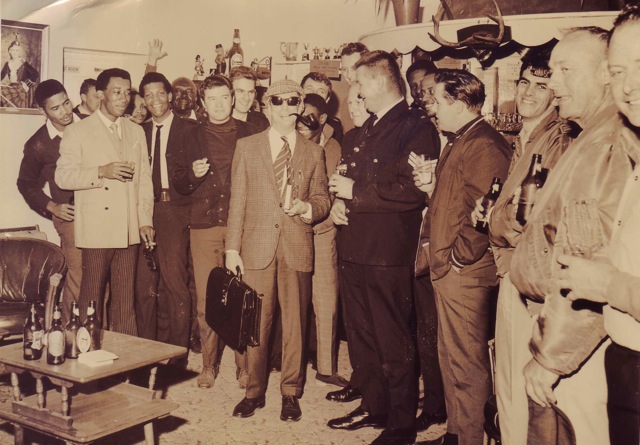 Red's Transfer to Special Branch Party at St. George's PRC - March 1970
(l-r) Pat Hamlett, Laurie Jackson (partially hidden), Winston Esdaille, Eddie Edwards (also partially hidden),
Dave Purcell, Mr. Welch, Dave Ashurst, Pater Jones, Inspector Douglas "Red" Hebberd, Barry Smith (partially
hidden at back),Bernie Joinville (partially hidden behind "Red", Alan Proctor (high up at back),
Malcolm "Chalky" White, Joe Colton, Unknown, "Bones" Steede (bartender), Alan Morrison,
Capt Jerry Coffee (OIC US Air Police), two U.S. Servicemen.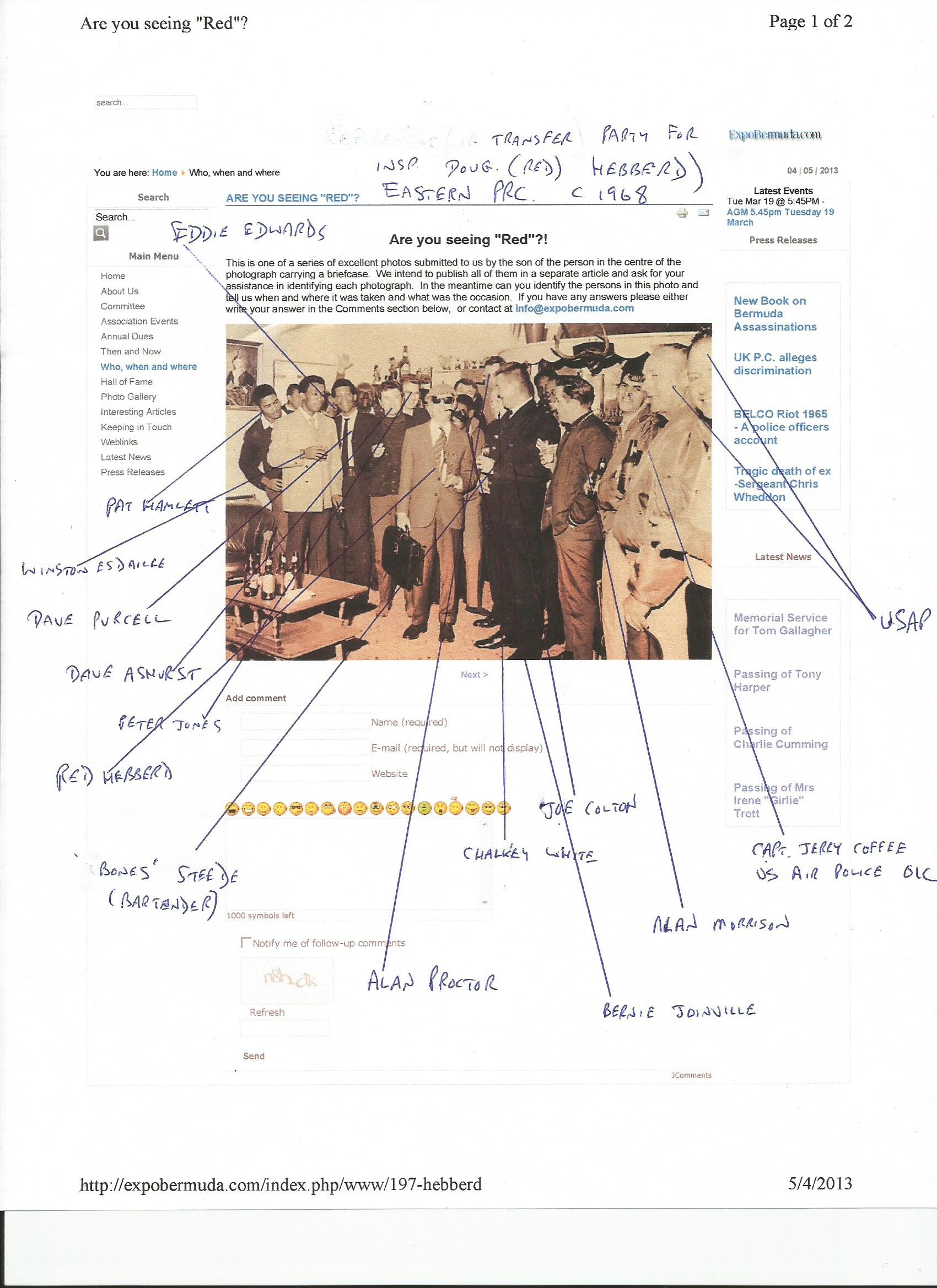 Close-up 1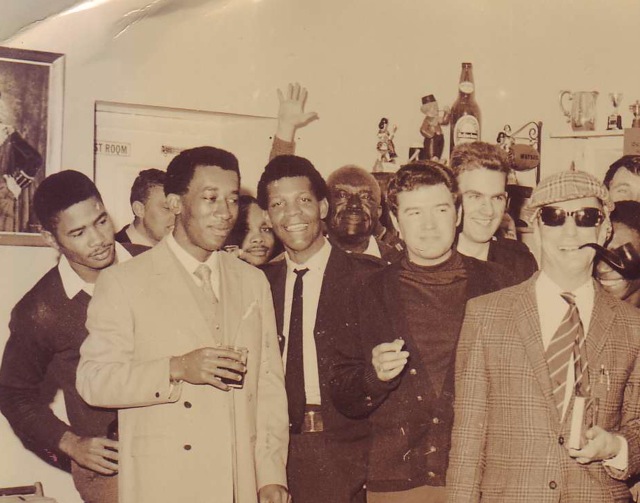 Close up 2
2.