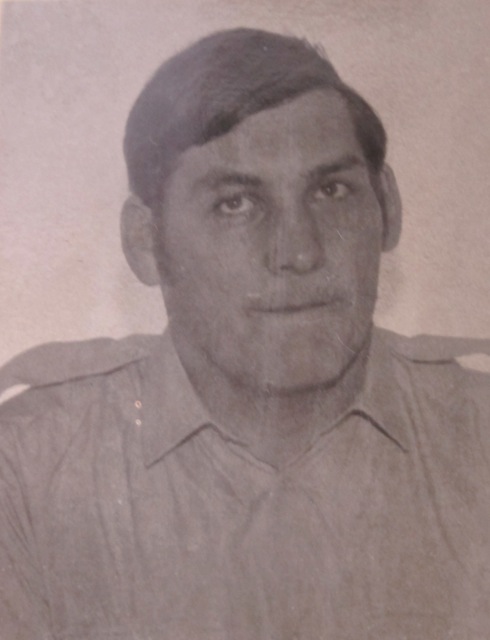 P.C. Mike Scully
I arrived in Bermuda to serve in the Bermuda Police Force in 1973, along with Allan "Bugsy" Pugh, Linc Pratt, Ray Needham, Harry Mesham and Sinclair White.
After a localization course I was posted to Somerset (Western Division) where I worked along with some great people such as Jeff Payne, Ernie McCreight, Willie Wilcocks and many more.
Anyone who knows me would know that I have always loved rugby, and during my 3 years in Bermuda I played for the Police, Mariners, the Bermuda Irish, and in the Bermuda national team. It's great to look back at the great times I spent playing rugby at Nationals - and the amount of beer consumed.
One of my most memorable moments occurred when Ray Needham, Paul Davis and I were looking after the empty Mount St Agnes
convent. Two nuns knocked on our front glass door, and my dog jumped through glass door and attacked the two nuns. Needless to say it didn't
endear me to the Catholic Church in Bermuda despite my strict Catholic upbringing.

After leaving Bermuda in 1975 I went to Washington DC and worked at the British Embassy with Danny Brogan (another ex-Bermuda Policeman) for a couple of years, then went back to Ireland and worked for the Northern Ireland Prison Service.
I returned to Washington (with Green Card) and started my own promotions
company - Bulldog Enterprises.
While in Bermuda I had married Joanne, a nurse at KEMH nurse, and we later had two lovely children, Jennifer and Andrew.
During my times in the U.S. I represented the USA/Americas on the International Golden Oldies Rugby Board for fifteen years, involved in large rugby festivals throughout the rugby playing world, including London, Auckland, Perth, Sidney, Toronto, and Cape Town.
I was fortunate enough to be sponsored by Air New Zealand and could write a book about my times on the committee!
I took my business to Buenos Aires, Argentina, and arranged events in
Chile, Uruguay, Brazil, and throughout Argentina. I managed to play lots of rugby in South America, however, it was a problem in Argentina as it was just after the Falklands war. That's when the irish in me kicked in!
I am divorced now.
I spent 2004-2005 in Iraq working with the U.S. State Department working in Morale/Welfare and Recreation, When people ask me, "What was it like in Iraq?" 'I would say it was similar to being in prison but with good food! I worked in Baghdad and Basra, and I had the distinction of organizing the first ever International Baghdad Rugby Sevens Tournament. I didn't tell the press it wasn't 'touch rugby' as they would not let me do it unless it was touch.
I'm still in contact with Ray Needham who recently got married for the third time. I was saddened to hear about John Williams, and more recently, Allan (Bugsy) Pugh. I also sincerely hope that Tommy Gallagher is recovering well.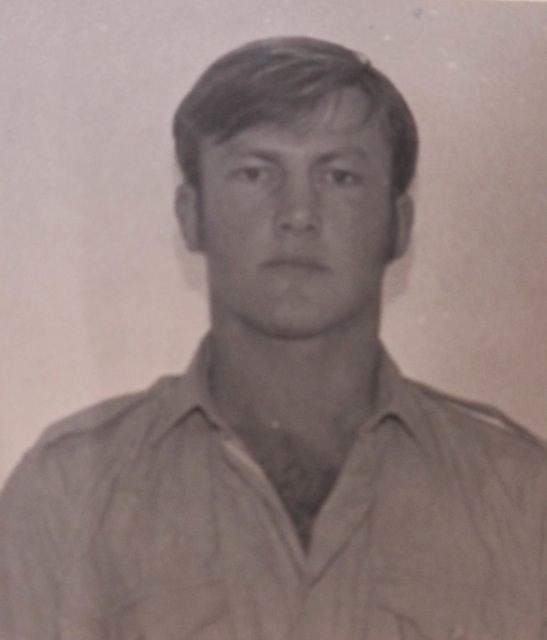 P.C. Ray Needham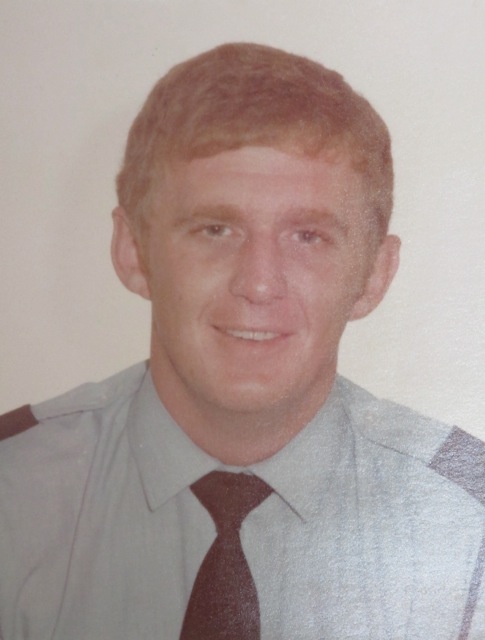 The Late Allan "Bugsy" Pugh as a young PC in the 1970's
Sadly, Ian died in May 2012 (CLICK HERE for entry in Keeping in Touch)
I want to wish everyone I came into contact with in Bermuda all the very best.

Mike Scully
Former PC 467

* Editors Note - Mike had written that he served in the Bermuda Police Force from 1975 - 1977, but a very alert Dave O'Meara wrote to us from Spain and advised us that Mike actually served from October 1973 to December 1975. Dave was quite adament that the dates Mike gave us were wrong. Well, we checked the official records at Police HQ and Dave was spot on! Mike clearly drank a lot of beer while in Bermuda, and perhaps not all of it at Nationals!!!