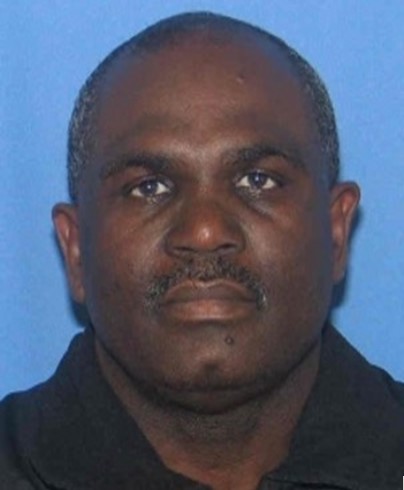 Retired Insp Harold Beckles
We have received sad news that our good friend and former colleague, retired Inspector Harold Beckles, passed away 2 days ago in Philadelphia after a long illness.
Harold was born on Belleplaine in Barbados and worked as a teacher before joining the Royal Barbados Police Force.
He joined the Bermuda Police in August 1978, along with a group of fellow Barbadians, Othneal Haynes, Tyrone Smith, Carlisle Butcher, Owen Watson, and St. John Linstrom, who were all recruited as the first group of experienced police officers from the West Indies.
Harold first served in Central Division (Hamilton) on patrol, then in Central Parishes, in Central CID, Operations (Traffic), and later in Administration at Prospect. A popular member of the BPS he retired in March 2013, and went to work as a Bailiff for several years, and as a Security Supervisor..
About 18 months ago Harold was involved in a very serious road accident while driving his car on a wet road in St. David's. His injures were so serious that he required treatment abroad and he has remained a paraplegic since then. We understand that Harold passed away at this home in Philadelphia on Wednesay 24th March 2021.
He is survived by his wife Loucetta, children, Harold Beckles Jnr. Haromel Beckles, and Raquel Beckles, and his step-children Keivana Lee, Tiffany DeSilva, and Elwood Green Jnr, seven grandchildren and three great-grandchildren, along with his mother who lives in Barbados, and his eight brothers and four sisters living in Barbados and in the U.S.A.
We will post further information as we receive it, including funeral details, and in the meantime we extend our sincere condolences to Loucetta and the rest of Harold's family.
Editors note - We are in seeking to obtain an individual photograph of Harold but in the meantime here he is in a group photo of a team of young men and women taking a sergeants supervisors course.
Update - As you can see we have now received an excellent photo of Harold which you can see above.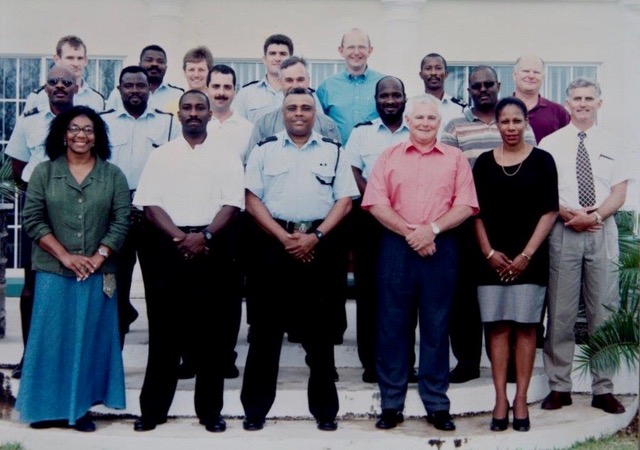 Harold is 2nd from the right in the second row in striped shirt