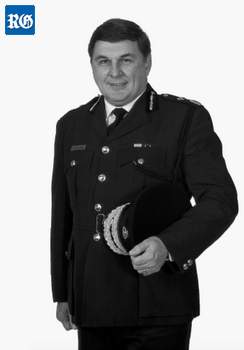 Commissioner of Police Jean-Jacques Lemay
In December 2017, we published the shock news in an article published in the Royal Gazette (CLICK HERE to view the article) that our former Commissioner of Police Jean-Jacques Lemay was tragically killed in a three vehicle collision on Saturday 16th December on Highway 174 in Ottawa, Canada.
Mr. Lemay joined the Bermuda Police in 1997 as Deputy Commissioner after serving in the RCMP as Chief Superintendent. He was promoted to Commissioner in 1998 and served in this capacity until 2001. He was a well liked, respected and very competent senior police officer whilst serving here in Bermuda.
According to the Royal Gazette article a man was subsequently charged with causing death by dangerous driving, driving while impaired, and several other offences.
It is almost 3 years since this tragedy occurred and we have just been advised that the Ottawa Citizen published an article this morning (24th October 2020) reporting that the man who killed Mr. Lemay, Alain Boily, has been sentenced to 5 years in prison after pleading guilty to criminal negligence causing the death of Mr. Lemay.
The Ottawa Citizen article reads:-
Alain Boily is off to prison for five years after killing a retired RCMP chief superintendent in a drunk-driving crash in December 2017.
Boily, 35, an iron worker, was driving home after drinking at a Christmas office party downtown and, when he passed Place d'Orléans, where the highway is no longer divided, started passing cars in the oncoming lane and across the double yellow line.
Several motorists called 911 to report the erratic driver, whose last reckless attempt to pass in the oncoming lane resulted in a deadly head-on crash.
Jean-Jacques Lemay, 71, had tried an evasive manoeuvre, but ended up being hit head-on.
Lemay, a retired RCMP chief superintendent, died at the scene.
Boily pleaded guilty to criminal negligence causing death on the eve of trial.
In victim-impact statements filed in court, Lemay's family gave a poignant portrait of a caring pillar of the family. They said he was a doting father and grandfather.
The judge noted that Boily had been drinking and was going 153 km/h in a 90-km/h zone.
Boily had a prior criminal record. In 2006, he was convicted of possession of marijuana for the purpose of trafficking. He received a $700 fine and probation. In 2012, he was convicted of possession of a firearm and fined $350. Boily also had a history of speeding, convicted of that offence four times between 2011 and 2017.
"Mr. Boily's provincial offences record for speeding is serious. It is aggravating that he was not deterred by being caught and fined for speeding in the past," Ontario Court Justice Robert Wadden said.
CLICK HERE to view the rest of the article.
This was a terrible tragedy, and once again we offer our sincere condolences to Mr. Lemay's s family for their for tragic loss.