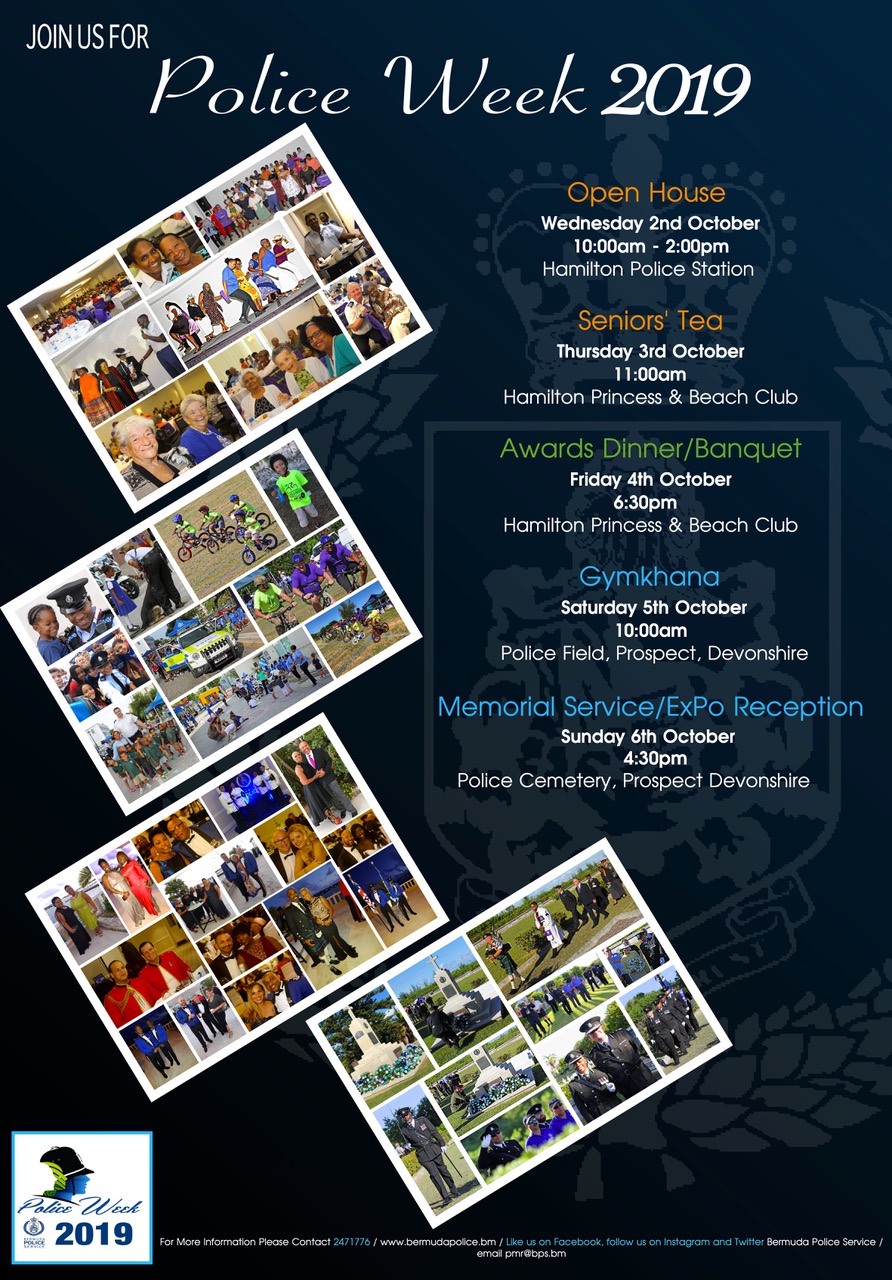 The BPS will be holding their annual Police Week activities during the first week of October, culminating in the annual Memorial Service at the Police Cemetery, followed by Reception at the Police Recreation Club immediately after the service which starts at 4.30 pm on Sunday 6th October. All of our ExPo members and their spouses are cordially invited to attend along with relatives of those of our colleagues who are no longer with us.

Police Week activities commence on Wednesday 2nd October with an Open House at Hamilton Police Station from 10am – 2pm.

The BPS will be hosting their very popular Seniors' Tea at the Hamilton Princess Hotel & Beach Club on Thursday 3rd October starting at 11am.

The annual Gymkhana is taking place at the Propect Field on Saturday 5th October at the Police Field, Prospect starting at 10am

Our members are cordially invited to all of the above events, and especially the annual Gymkhana where you can bring along young children in your family.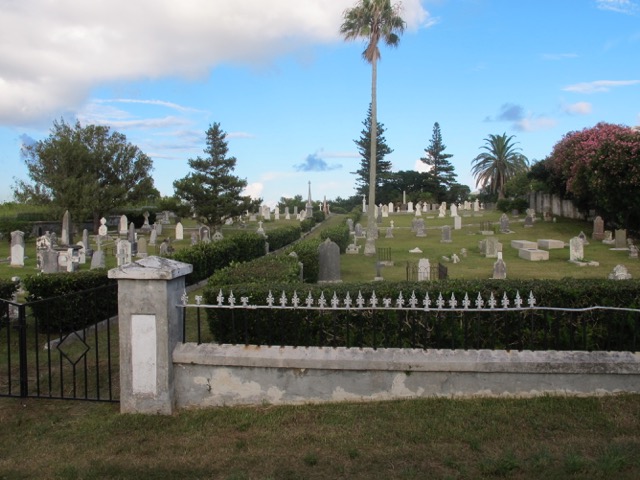 Police Cemetery at Prospect

The annual Memorial Service provides us with a special opportunity to remember old friends and colleagues who have gone before us. During the Memorial Service Commissioner Stephen Corbishley will be reading out a list of our ExPo members, together with serving police officers, and members of the BOS civilian staff who have passed in the past 2 years.

These will include the following colleagues we have lost since last years' Memorial Service:-

P.C. Terry Warrilow - October 2018
P.C. Barry "Tim" Burch - November 2018
Sgt Patrick McBride - November 2018
COP Frederick "Penny" Bean - December 2018
P.C. Marvin Washington - December 2018
D.C. Franklyn "Frank" Deallie - January 2019
Insp Neil Cox - January 2019
P.C. Stephen Foster - January 2019
C/Insp Peter Stubbs - January 2019
C/Insp David Parsons - February 2019
P.C. Frank Dowie May 2019
P.C. Michael Parris - May 2019
P.C. Frank Thompson - July 2019
Sgt Laurie Phillips - July 2019
C/Insp Gerald "Gerry" James - July 2019
P.C. Leroy Jones - August 2019
Family members of any of these officers and any other of our former colleagues are welcome to attend and to place a wreath, or flowers during the Memorial Service.