Death of Frank Dowie - We have just received news that Frank Dowie passed away on 19th April. This news came from Sid Gordon who read a note from Frank's family on his Facebook page.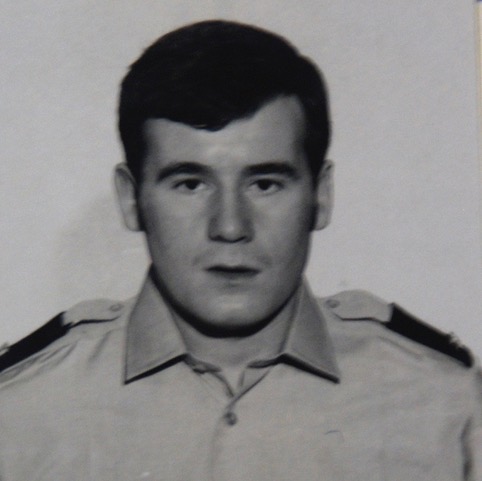 P.C. Frank Dowie
Frank, who was Scottish to the core, served here in the Bermuda Police from October 1970 - June 1974 having previously served for 4 years in the Lanarkshire Police. He worked for a while in Central Division before being transferred to Operations and then to Cycle Squad.
We extend our sincere condolences to his family.
We will post more details as we receive them.
Update - We heard from Steve Tayloy today that he and John Riordan and Bob Porritt attended Frank's funeral and the reception which followed at Southport and Ainsdale Club earlier today to pay their respects to their old friend and colleague, and fellow footballer. We again offer our sincere condolences to Frank's wife Gay, and to their son Steve, daughter Jackie, and all the Dowie family. Frank was a very popular member of the Bermuda Police and will be fondly remembered by all who worked and socialize with him.
Editors note - I'm currently in the UK and not able to post a photo Steve sent us from the reception, but we'll do our best to post it on our ExPo Facebook page.