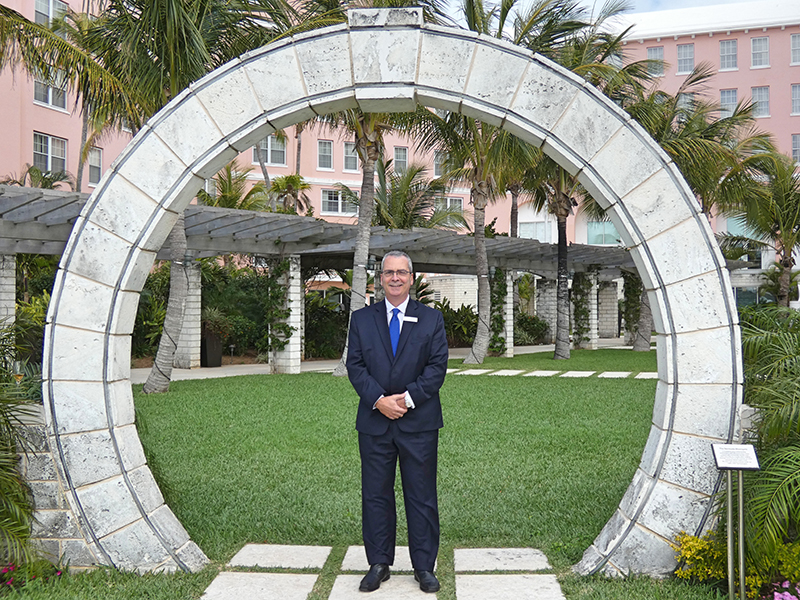 New Head of Security, Michael DeSilva, at the Hamilton Princess Hotel
Bernews reports on 7th March 2019 that the Hamilton Princess & Beach Club has appointed former Commissioner of Police, Michael DeSilva to the role of Director of Security and Emergency Management. Mr DeSilva will be responsible for overseeing the security, safety and wellbeing of the Hamilton Princess & Beach Club, its employees and its guests.
The article goes on to say, "As part of his role, he will help to train, educate and develop the security team as well as other colleagues in different aspects of security and safety," the hotel noted.
"In his 33 years with the BPS, Mr DeSilva, a Bermudian, rose from the rank of Cadet, as a 17 year old, to Commissioner of Police. In this role he had command of 450 sworn police officers, 90 civilian support staff, 75 reserve police officers and 12 police cadets and operated with an annual budget of $68 million.
"During his tenure with BPS, he held the position of President of the Association of Caribbean Commissioners of Police and was the World Regional Chair for the Caribbean for the International Association of Chiefs of Police.
The article can be viewed on Bernews at http://bernews.com/2019/03/princess-appoint-desilva-as-director-of-security/?fbclid=IwAR3qGnlZiodR_V6nG5Zs7f7Aumu9zxxw3rWFtJI3EYEsxRszME4DySqFtBA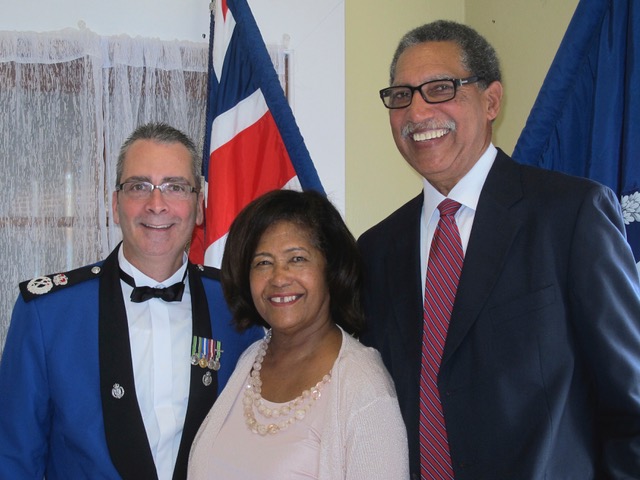 Then Commissioner Michael DeSilva with two of our ExPo members
Gertie Barker and Carlton Adams
We wish Michael every success in his new position which he is eminently qualifed to hold.