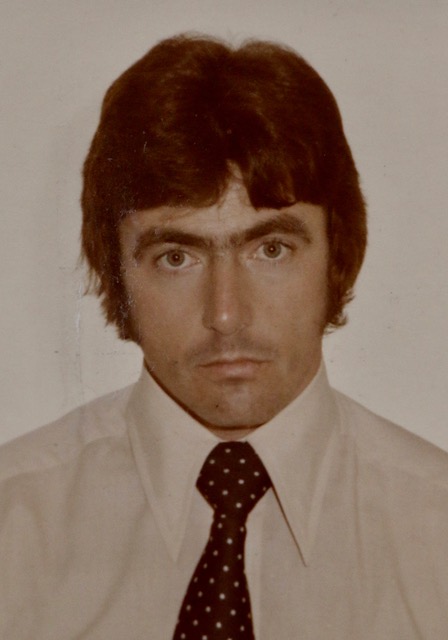 Christopher "Chris" Moyse
We have just received sad news about the death of our former colleague, Christopher "Chris" Moyse, who we had been trying to contact sometime ago.
The news came from Ian and Maggie Graham who are on vacation in Barbados where they received a call from Chris's most recent ex-wife in Boston who happens to be a friend of Maggie's. She informed Ian and Maggie that she occasionally kept in touch with Chris and that his health had been deteriorating in recent years, After not hearing from him for some time she did an on-line search which took her to the City Clerks Office in Revere, Massachussetts last week where she read that Chris died on 26th July 2016 at the Beth Israel Deaconess Medical Center Hospital in Boston, from multiple organ failure and sepsis.
Chris came from Plymouth in England and had served in the Hantshire Constabulary for 6 years before joining the Bermuda Police in May 1973. He served for just 5 months in Central Division (Hamilton) before being transferred to Central CID for 3 years, then in Cycle Squad for a further 3 years before being posted to Narcotics in 1979. He resigned from the Force in August 1980 having served here from just over 7 years.
We offer our sincere condolences to Chris's family and friends.
20th April 2018
Editors note - Since posting this article about the death of our former colleague Chris Moyse, we have received an article written by George Rose about the arrest and conviction of a drug dealer in which Chris played a major role in the investigation, along with Detective Sergeant Dennis Ramsay. You can view this article on our website at http://expobermuda.com/index.php/articles/665-heroin-dealer-jiumps-through-window-2