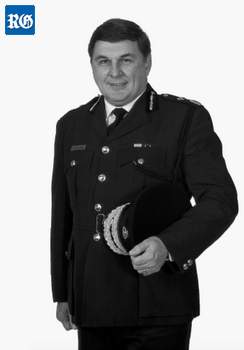 Commissioner of Police Jean-Jacques Lemay
We were deeply saddened to read in today's Royal Gazette (18th December 2017) the shock news that our former Commissioner of Police Jean-Jacques Lemay was killed in three vehicle collision last Saturday 16th December on Highway 174 in Ottawa, Canada.
Mr. Lemay joined the Bermuda Police in 1997 as Deputy Commissioner after serving in the RCMP as Chief Superintendent. He was promoted to Commissioner in 1998 and served in this capacity until 2001. He was a well liked, respected and very competent senior police officer whilst serving here in Bermuda.
According to the Royal Gazette article (which can be viewed at http://www.royalgazette.com/news/article/20171218/former-police-commissioner-dies-in-collision ) a man was subsequently charged with causing death by dangerous driving, driving while impaired, and several other offences.
We will pass on more details as they are received.
We offer our sincere condolences to Mr. Lemay's family.