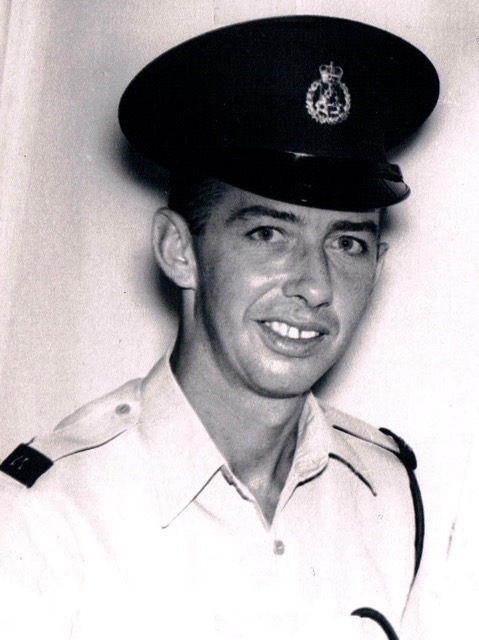 P.C. Ian Ferguson served from 1955-1960
We were deeply saddened to hear earlier today that our good friend and former colleague, Ian Ferguson, died on 9th September in Canada after a short illness at the age of 87.
Ian came out to Bermuda as a young constable in 1955 and served here until 1960 during which time he met and fell in love with a young Canadian nurse working at King Edward hospital. Ian and Margaret travelled to Canada to get married in 1959 then returned here until 1960 at which time they decided to settle in Canada where Ian joined the Toronto Metropolitan Police. Ian wrote an excellent article for us which can be viewed at http://expobermuda.com/index.php/tan/125-iferguson
He and Margaret have stayed in touch with us, and I learned the sad news after writing to them a few days ago asking for Ian's assistance in helping to identify a group of young men in a classroom which was being featured in our "Who, Where and When" column. Margaret wrote back with the sad news that Ian died just a couple of weeks ago.
We send our sincere condolences to Margaret and the Ferguson family. Ian was a Scotsman through and through and clearly had a zest for life.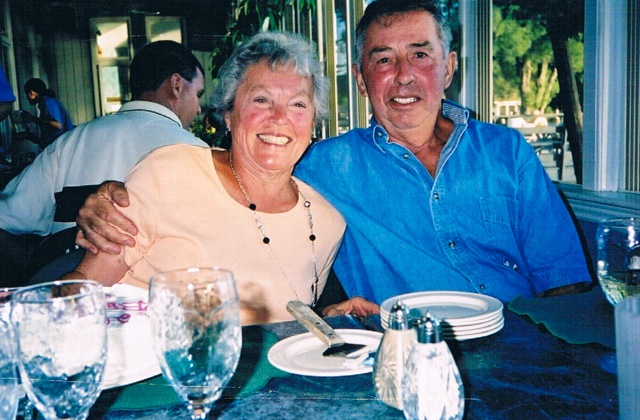 Ian and Margaret Ferguson celebrating Ian's birthday
Coincidentally, we are holding our annual Memorial Service at the Police Cemetery tomorrow, 1st October, during which the Commissioner of Police, Michael DeSilva, reads out a roll call of all of our former and retired police officers we have lost during the past 2 years. Commissioner DeSilva will be sure to mention Ian during the ceremony.