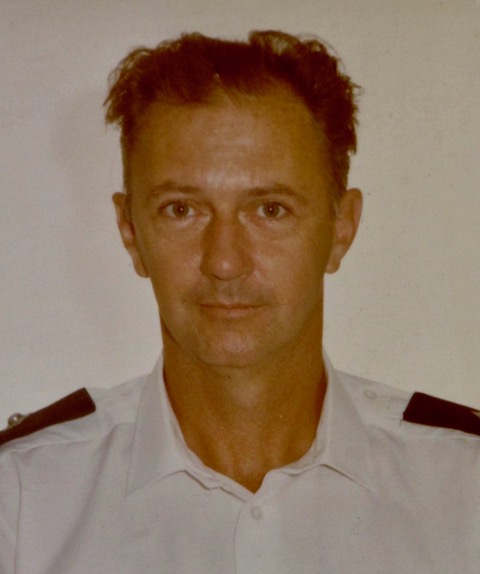 Bill Bryan
We regret to report the death of our friend and former colleague, retired Superintendent William "Bill" Bryan at the age of 93 on Sunday 1st May 2022. Bill had been in poor health and had been in a care home for some time but until then he was a regular attendee at our ExPo functions.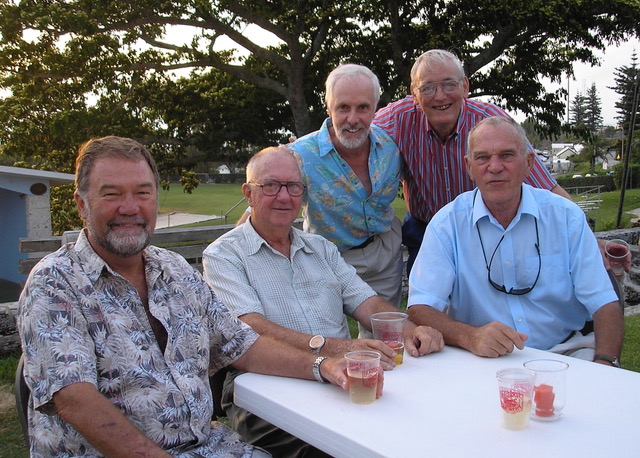 Bill was a regular attendee at our ExPo functions
(l-r) Dave Ashurst, Bill Bryan, Roger Sherratt, Tony Saunders, & Dave Garland
Bill joined the Bermuda Police in December 1956, and served initially in Central Division (Hamilton), and in Operations (Traffic), then in Western CID, and Cycle Squad, until he was promoted to Sergeant in September 1964 at which time he transferred to Eastern Division (St. George's).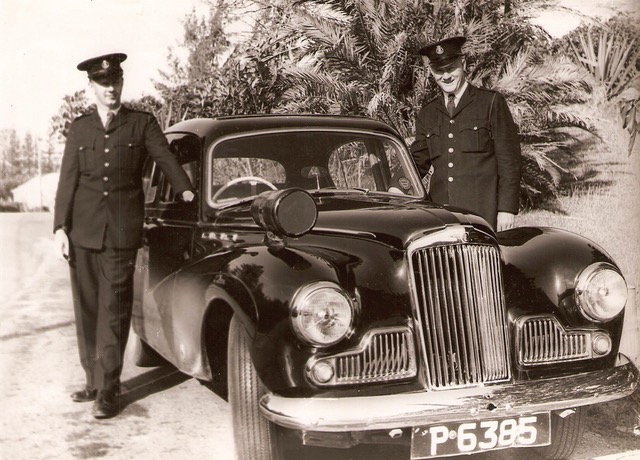 Young P.C.'s Bill Bryan and Tom Oliver in Traffic -circa 1959
An excellent administrator, Bill moved to Headquarters "B' Department in 1966, was promoted to Inspector in 1971, then to Operations as 2nd in charge in 1978. Following promotion to Chief Inspector in 1980 , Bill took over as the OIC "B" Department, and in April 1980 as OIC Central Division until his promotion to Superintendent, resulting in him taking over as OIC "A" and "B" Department until his retirement in December 1984.
As a young P.C. Bill received two Commissioner's commendations, together with a Magistrate's commendation for his work investigating various cases of cycles thefts resulting in convictions. Bill was awarded the Colonial Police Medal in 1974, the CPM for Meritorious Service in 1970, and the CPM clasp for 25 years service in 1981.
We extend our sincere condolences to his two sons, Patrick and Christopher and their family.
CLICK HERE for a notice in the Royal Gazette advising that a graveside service will be held in early July at the Prospect Cemetery.