ASSAULTS ON FEMALES
(A CROSS-JURISDICTIONAL ENQUIRY)
written by retired Superintendent George Rose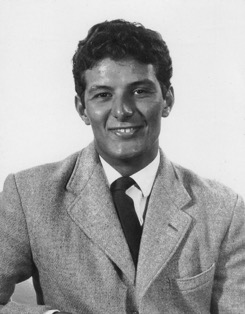 George Rose
During the evening of Saturday 5th October 1968 and again on two separate occasions on the following Tuesday evening, the Police received assistance requests from three young adult females in distress.
All three reports were of a similar nature in that, during the mid-evening hours whilst they were riding their auxiliary cycles alone in the Central parishes, they reported having been forced off the road by a young white male riding an auxiliary cycle. In each case, the offender first asked for directions to Hamilton but then attempted to touch and kiss the girls. His advances were such that the girls became frightened and screamed as he attempted to pull them from their cycles and onto the ground. He succeeded in his efforts with one of the girls whom he knocked to the ground but he then rode off without more offence.
One of the victims told me that the attacker's cycle number plate was partially obstructed by what appeared to be tape. She was able to supply me with a partial plate registration number with one digit missing. I caused this known plate information to be broadcast force-wide. A ten digit record search was planned at Transport Control Department for the following day.
Early the following morning I went to COMOPS and spoke with PC Ian Scotland.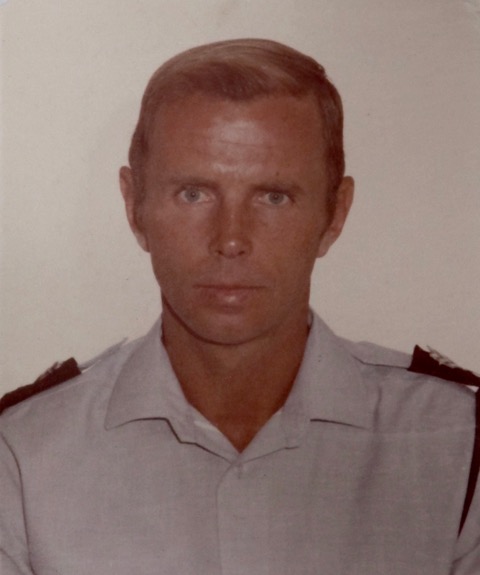 Ian Scotland
As a result of what PC Scotland told me I went directly to the US Kindley Air Force Base, St. George's and spent the morning on the Base in search of a US serviceman by the name of Thomas Edward Carruth. Liaising with Sergeant Green of the Base investigative branch Carruth was made available to me for interview. Carruth was not forthcoming during initial questioning and would not supply his whereabouts at the relevant times. An inspection of his cycle plate revealed tape covering two digits on his licence plate for which he could offer no reasonable explanation. I was satisfied that Carruth was a person of continued interest and was determined not to lose sight of him; I considered off-Base surveillance should it become necessary when Carruth made his way home to Mount Hill, Pembroke at the end of the day.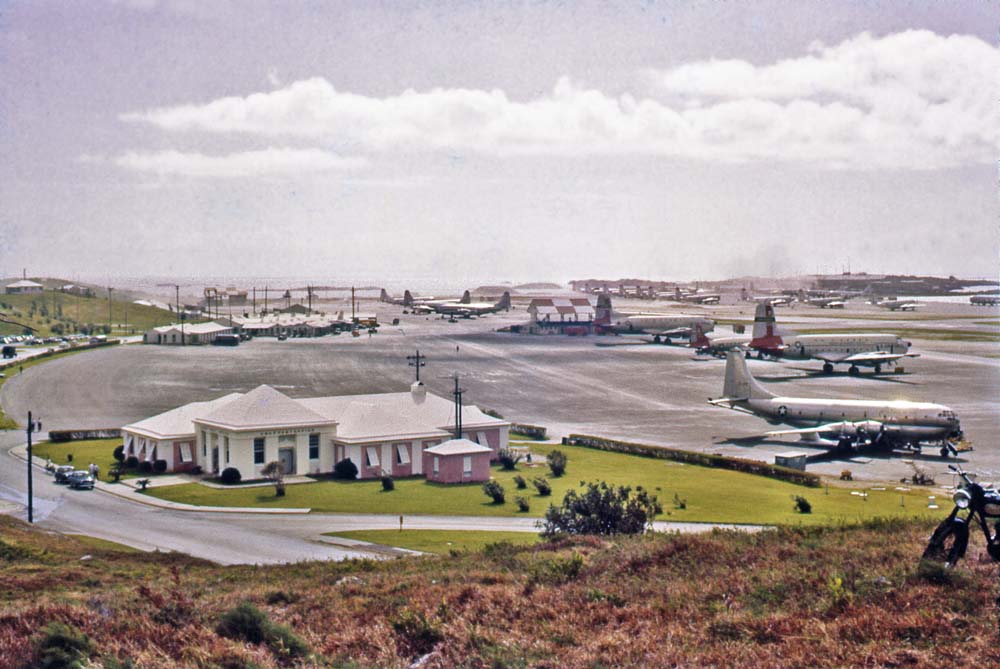 Kindley Air Force Base, Bermuda
Since I was on a US Military Base I had no jurisdictional authority to arrest Carruth. However, arrangements were successfully negotiated with US Base authorities whereby Carruth voluntarily agreed to accompany me to the Hamilton CID office where he verbally gave me his alleged whereabouts during the times in question. At 12 noon Carruth agreed to remain at Central CID whilst I went to his rented residence in Mount Hill, Pembroke and spoke with his wife. I recorded a witness statement from her and noted certain irregularities.
During further questioning Carruth began whistling and humming and treated the matter as if it was a joke. He finally admitted to the attacks on the three women and gave a cautioned statement to that effect. I arrested him accordingly and on Friday 11th October 1968 he appeared in Magistrates' Plea Court where he pled guilty to three counts of unlawfully assaulting three young women.
The Royal Gazette under the headline MARRIED MAN PUT IN CUSTODY OF U.S. AUTHORITIES reported police prosecutor Insp. Thomas Doyle informing the Court how the defendant rode alongside Susan P….. on October 5 as she was riding on her auxiliary cycle [along Pitts Bay Road]. He forced her to stop, under the pretext of asking directions to Hamilton. He then started to touch her and tried to kiss her. When he attempted to pull her off her cycle, she became frightened and rode off.
The incident was reported to the police, and when similar separate reports were received on October 8 from Miss Rita M….. and Miss Marilyn M, an investigation was started, and the defendant subsequently arrested.
In presenting the facts to the Wor Walter Maddocks, Insp. Doyle said that apparently the defendant was in need of psychiatric treatment. He seemed to be sexually disturbed in some way. He also related how Carruth had been whistling and humming during the interview with the police and treated his offence as if it were a joke.
Carruth, however, stated that he did not intend to harm the girls; he had just been carried away. He accounted for his attitude during the interview by saying that he was so scared he whistled and hummed to cover his fear. He added that he had never been to Court before and he was truly sorry for the incidents. He has been in Bermuda for three months stationed at Kindley Air Force Base.
After his court appearance and sentencing, I accompany Carruth under escort to his detention at the Kindley Air Force Base. I later visited Carruth's wife at her residence in Mount Hill and advised her of the court outcome. I similarly informed all three female victims.

LETTER FROM THE ACTING COMMISSIONER OF POLICE
Arrest of Thomas CARRUTH in connection with the assault of three women on various dates in October 1968
I was very pleased to see the case file on the above matter and the excellent work by PC Scotland and DC Rose which resulted in the arrest of Carruth.
I am glad to see that PC Scotland, on his own initiative, as a result of the notification of the assaults in Dailey Orders, did research into the registration of vehicle records and came up with a short list of five possible suspects.
With the assistance of DC Rose a very nasty case was successfully investigated and disposed of.
Please inform both Constables that a note to this effect will placed on their personal files.
Acting Commissioner of Police
15th October 1968