We received an email on 23rd May 2016 from former MCPS member Mick, now Mike Brown enclosing an article headed "Motor Cycle Patrol Section Notes" from the Summer 1976 edition of the Bermuda Police Magazine.
As Mike explains, "Going through some things of my late Mother's recently I came across a copy of the summer 1976 edition of The Bermuda Police Magazine. On looking through it I came across the attached "Motor Cycle Patrol Section" notes and needless to say as the former Mike 5 (Constable 393) and also for reasons I won't go into - "Smelly" Meece I couldn't help but have some very happy memories of my time with the Section and more than a few chuckles to myself. Not everyone appreciated the humour at the time but it was a very light hearted bit of nonsense that the boys appreciated (I think)!
They were a great bunch of lads to work with, and "Boxhead" was a great boss. Whether or not it is something you would like to include in the Expo Bermuda website I will leave to you but I thought it worth sending on!
The identity of the author remains a secret but it definitely wasn't Micky Hale as the Correspondents' list of the Magazine shows!!
Everest DeCosta of ZBM fame named the MCPS Motor Mouse and The Meeces. His friend Colin Fairbairn being Motor Mouse! We did occasionally get a mention on ZBM radio and wondered what the general public thought of it all.
Here is the article exactly as published, and we wrote back to Mike asking if he could kindly fill us in on exactly who the nicknames referred to in this saga about MCPS during those glory days! Mike's comments can be found immediately below the article.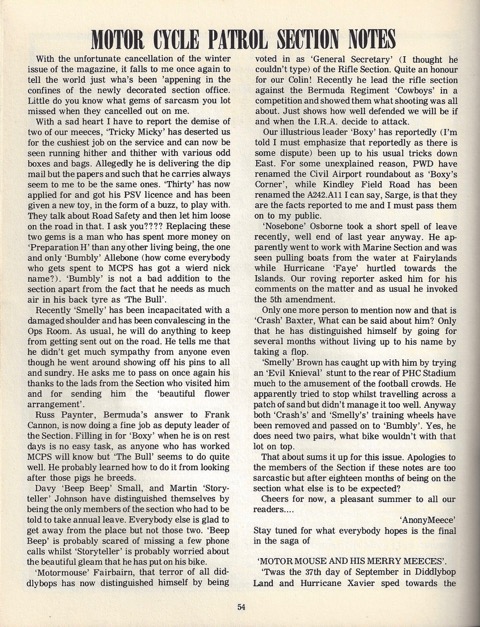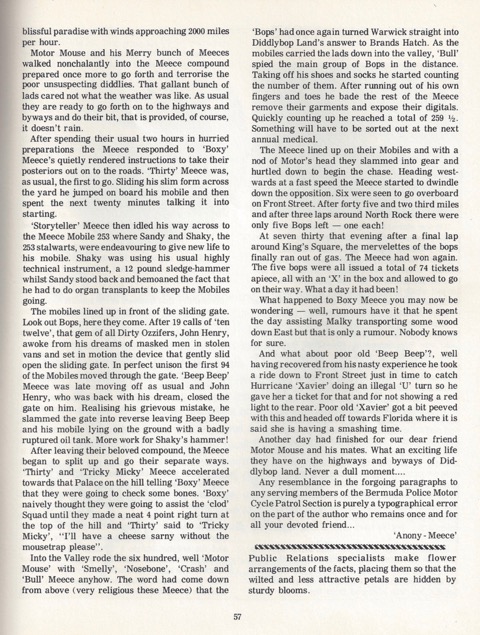 Motor Cycle Patrol Section Notes
Police Magazine 1976 - Summer Edition
Mick's best attempt at remembering "Who was Who" M.C.P.S 1976
I'll try and list all I can remember about my colleagues on the Motor Cycle Patrol Section at the time of this article in the summer of 1976. I may not be completely accurate as it was 40 years ago and there has been a lot of water under the bridge since.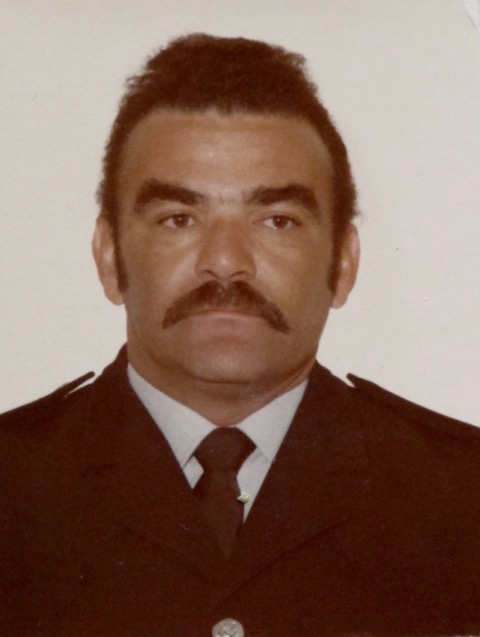 Eddie "Boxhead" Foggo - "Boxy" Meece
The dear belated Sergeant Eddie "Boxhead" Foggo – "Boxy" Meece. I think the comment relating to Kindley Field Road and A242 (the reg. no of his bike) relate to him having coming off his bike on the roundabout there. When I was on an advanced driving course in Devizes, Wiltshire (Regional Driving School) there was talk of this big guy from Bermuda who was a bit crazy on the bikes when on a course there. It was none other than the great "Boxhead" himself.
PC Colin Fairbairn – He was none other than "Motormouse" a friend of Everest DeCosta "EDC" and so named by him on his radio programme.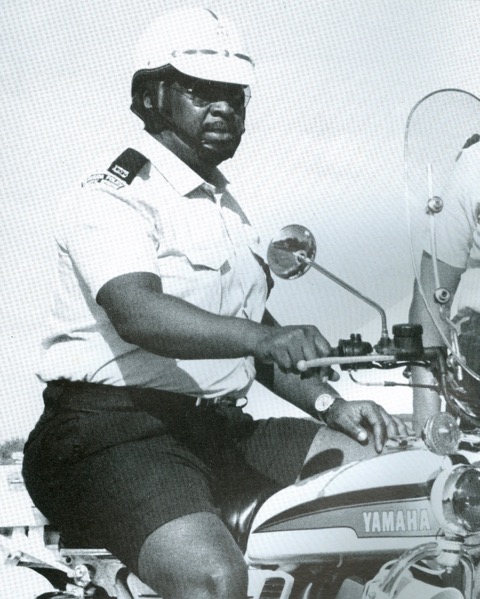 Russell "Bull" Paynter
PC Russ "Bull" Paynter. Anyone who knew, again the sadly departed Russ, knows why he had that nickname – "Bull Meece"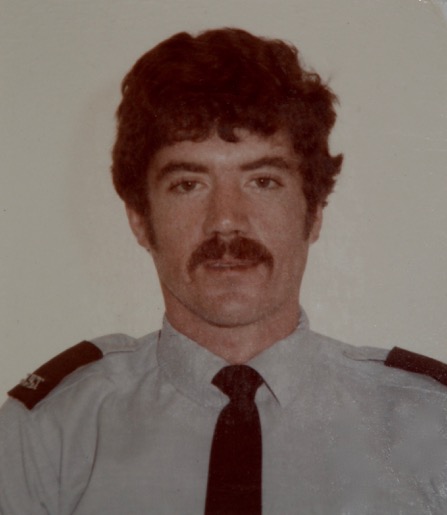 Mick "Smelly" Brown
PC Mick "Smelly" (now Mike for some reason best known to my wife) Brown – "The "Smelly" comes from a private joke between Ken Vanthal and myself. I did actually come off my Trusty Triumph at the side of PHC Stadium in Warwick whilst chasing a "Diddlybop" – to the great delight of several hundred football spectators! "Smelly Meece"
PC Martin "Storyteller" Johnson – so called for his stories about "this speeder I just got"– "Storyteller Meece".
PC Davy "Beep Beep" Small – I can't remember how he got the name but the reference to phone calls came about because of all the ladies that were always chasing him.- "Beep Beep Meece".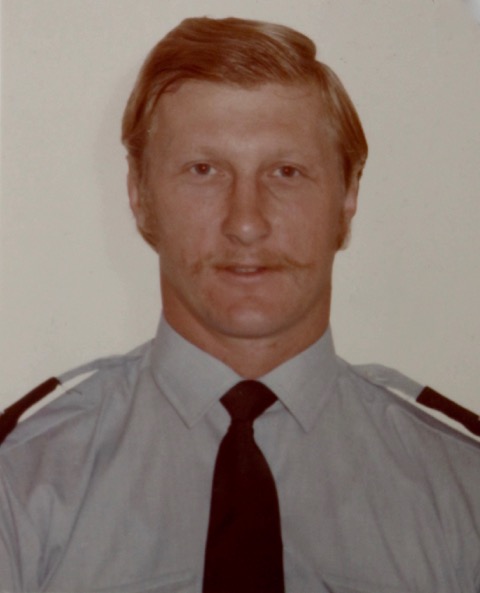 Rex "Nosebone Meece" Osborne
PC Rex "Nosebone" Osborne – I think the nickname is fairly obvious – "Nosebone Meece".
John "Crash" Baxter
PC John "Crash" Baxter – I think he must have had one or two "fallings off" his trusty Triumph Daytona. "Crash Meece"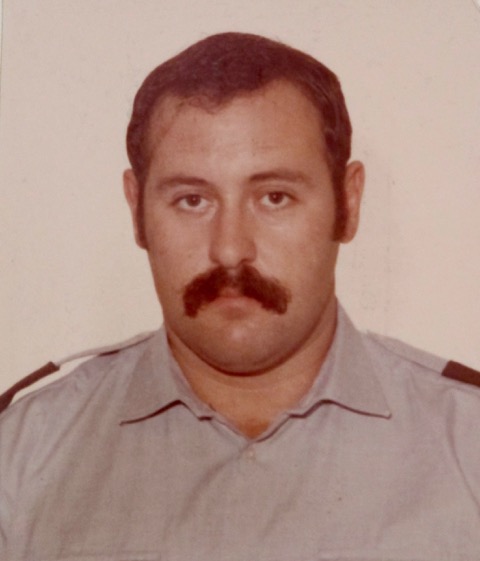 Terry "Bumbly Meece" Allebone
PC Terry " Bumbly" Allebone – I think the name must have come from a childrens' television character Mr Bumbly due to his size. "Bumbly Meece"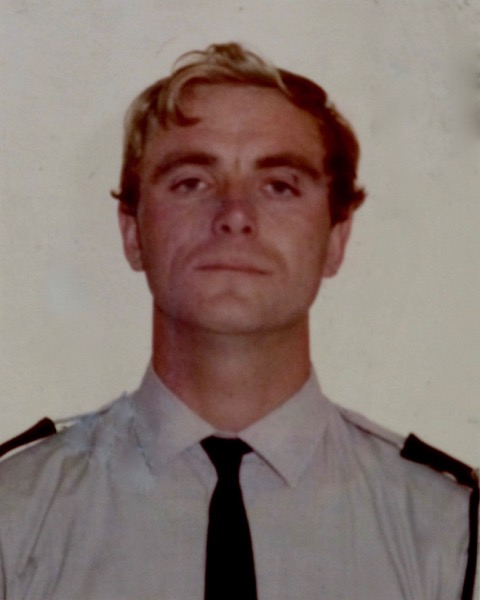 Mick "Tricky Micky"? Hale
PC Mick (now also Mike) Hale – I can't remember if he or Mick Richardson was "Tricky Micky". One was that and the other "Thirty" but I can't remember why. I know they worked together on the Road Safety bus project.
If anyone else can add to my recollections of MCPS 1976 then it would be great.
The big question is who was "Anonymeece"?
Regards to all – Mike Brown
PS – I will be visiting "The Rock" for the last couple of weeks in September this year and will hopefully pop into "261" for a beer or two.
Editors Note - Unfortunately, I was unable to locate photos of David Small and Martin Johnson in the Police Register (along with dozens of other missing files) but will try to obtain photos from both of these "Meeces" who are still here in Bermuda. It would also be great to have group photos of MCPS at around that time - 1976 - to include in this article. We can also include any other former colleagues who were serving in MCPS under "Boxhead" and company.