Home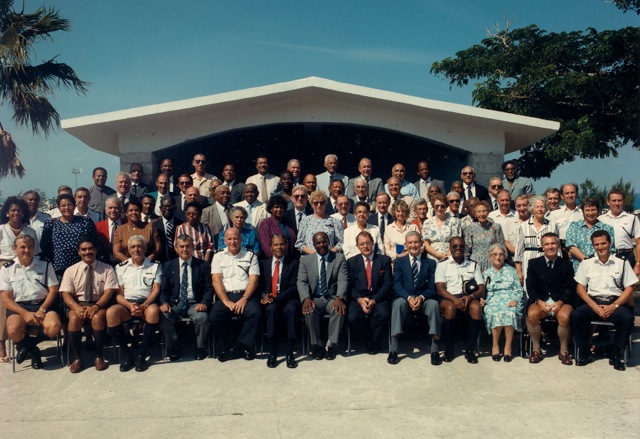 Police Retirees - 1989
Please go to the latest "Who, Where and When"
column for the enlargement, at
This column usually features photographs submitted to us by former colleagues in which we challenge you to tell us who is in the photograph, when was it taken, and where was it taken? We give you a couple of weeks to figure out the answers and we then publish the correct results - if known - based on our collective memories.
We first pubished our latest group photo back in May 2013 which is of a large group of retirees, widows of police officers, and some members of the BPS at that time. With your assistance we had been able to identify most of those present for this Police Retirees function held in 1989 - 30 years ago. A lot of water has passed under the bridge since then and many of those present in 1989 are no longer with us. Rather than asking you to tell us who is in the photo we would like you to give us your recollections of some of these characters as you remember them.
To view the details received about the photo of "Boys in Blue" please go tohttp://expobermuda.com/index.php/who-when-where/780-boys-in-blue orCLICK HERE for a list of our "Who, Where and When" photos.